About Us
We enable our clients' performance and future growth in a world where excellence is the only key for growth, where the best performance means the control of the market, where research and courageous innovation build new futures, where technology is empowering humanity and not the other way around, where energy demands new knowledge, where customers ask for trust and bespoke services, where every process need to be fluid to work, we are the ones who make all this possible. VPM will play a crucial role in creating innovation, improving production, maximizing product development, and driving local manufacturing and efficiency in the respective supply chain.
Our Story
In 2018 and during Abu Dhabi International Petroleum Exhibition & Conference (ADIPEC) our shareholders; Versalis (the petrochemical division of Eni), Petrochem (a Mazrui Energy Services Company), a leading manufacturer of drilling fluids, and Mazrui Energy Services (a Mazrui International Company), a leading service company in the Oil & Gas industry in the Middle East, announced the establishment of the new Joint Venture "VPM Oilfield Specialty Chemicals".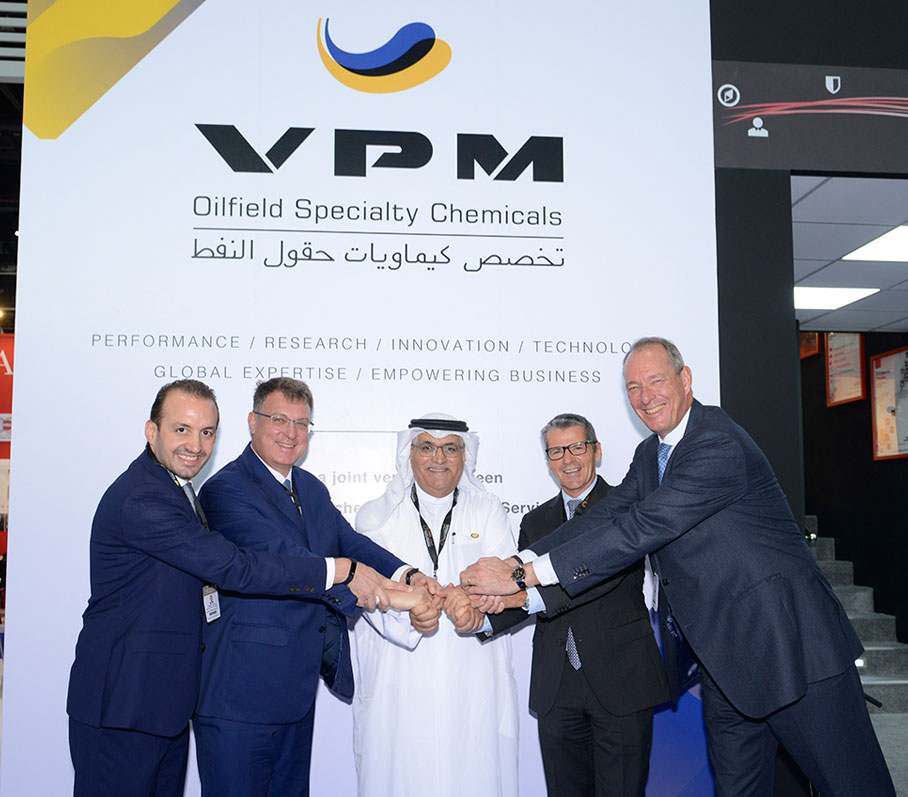 Vision
To grow into being the preferred Production Chemicals suppliers for customers in the Middle East region.
Mission
Deliver tailor-made solutions to our customers and guarantee the optimum performance and reliability in all our rendered services and products.
Values
Credibility, Quality, Transparency and Innovation